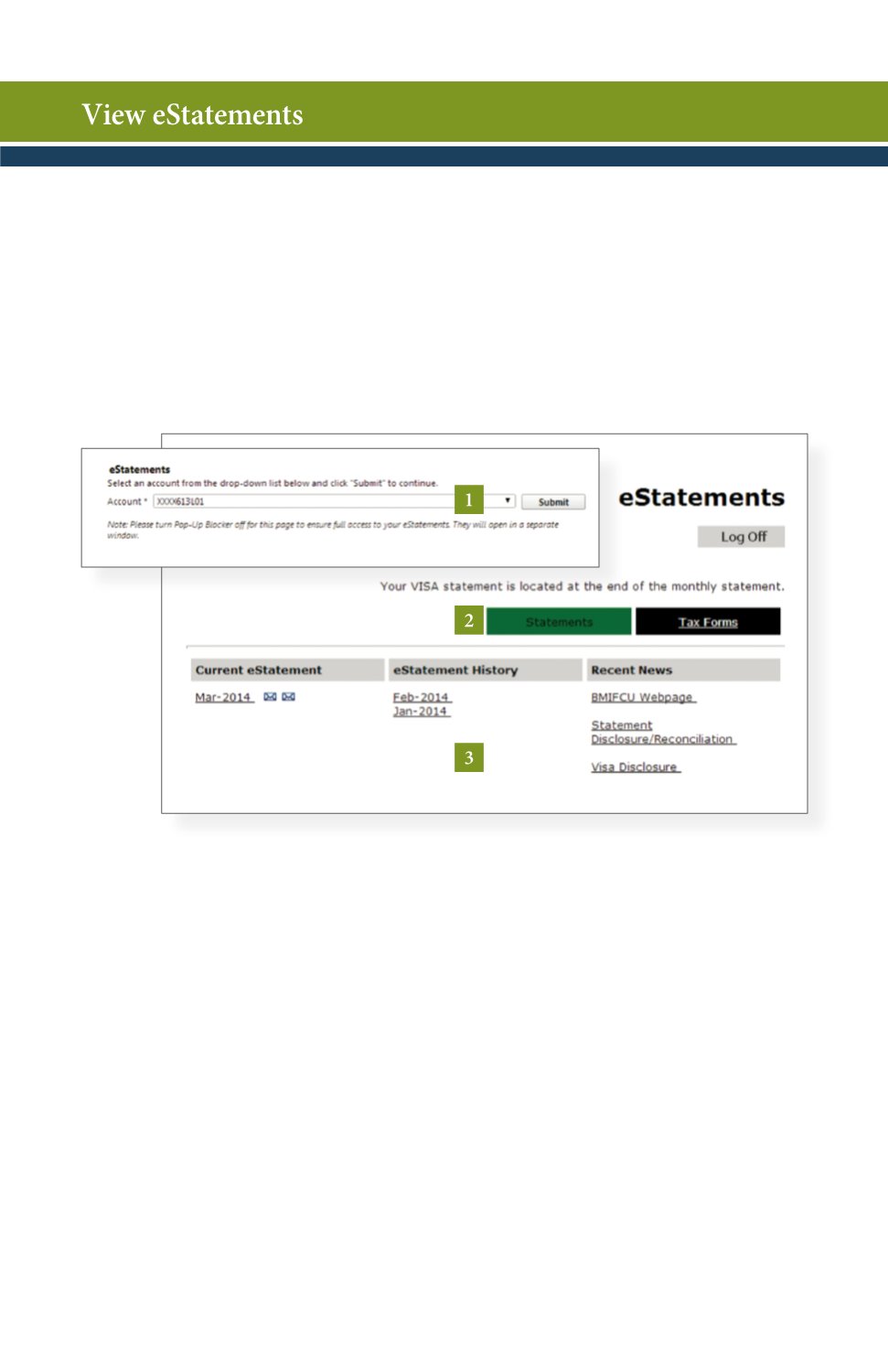 The eStatements feature is a great virtual filing system, saving paper
and space in your home or office by allowing you to view and save your
statements electronically. If you are currently enrolled in eStatements,
this is where you view your eStatements.
1 | Select an account from the drop-down menu and click
to display statement options and information.
3 | Choose any link provided underneath Current Statement, eStatement History
or Recent News to review additional details.
To enroll in the eStatement feature, click on
section, and complete the registration process.