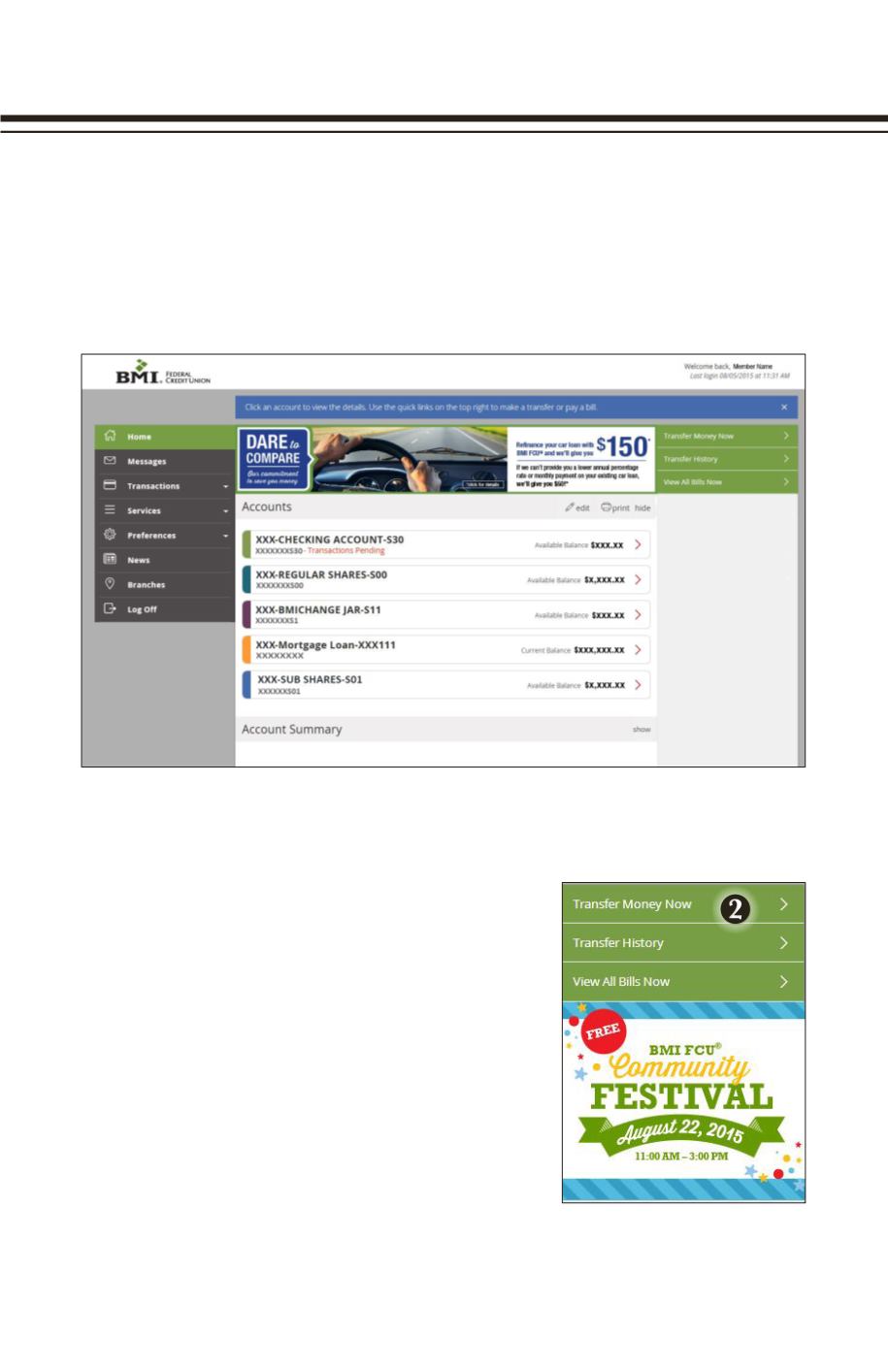 9
1.
For account transaction history, click the
account name
to view the
Account
Details
screen. View details or a check image by clicking
>
next to the transaction.
Select
Show Filters
to define search options.
2.
Need an action done in a hurry? On the home page
you will notice options on the upper-right corner
of the page. These
Quick Action
options allow you
to swiftly: transfer money, view transfer history and
view all bills.
The home screen will give you an overview of all of your accounts at BMI Federal
Credit Union displayed in a comprehensive list with available balances conveniently in
one place.
To View an Overview of Your Accounts:
General Information
Home