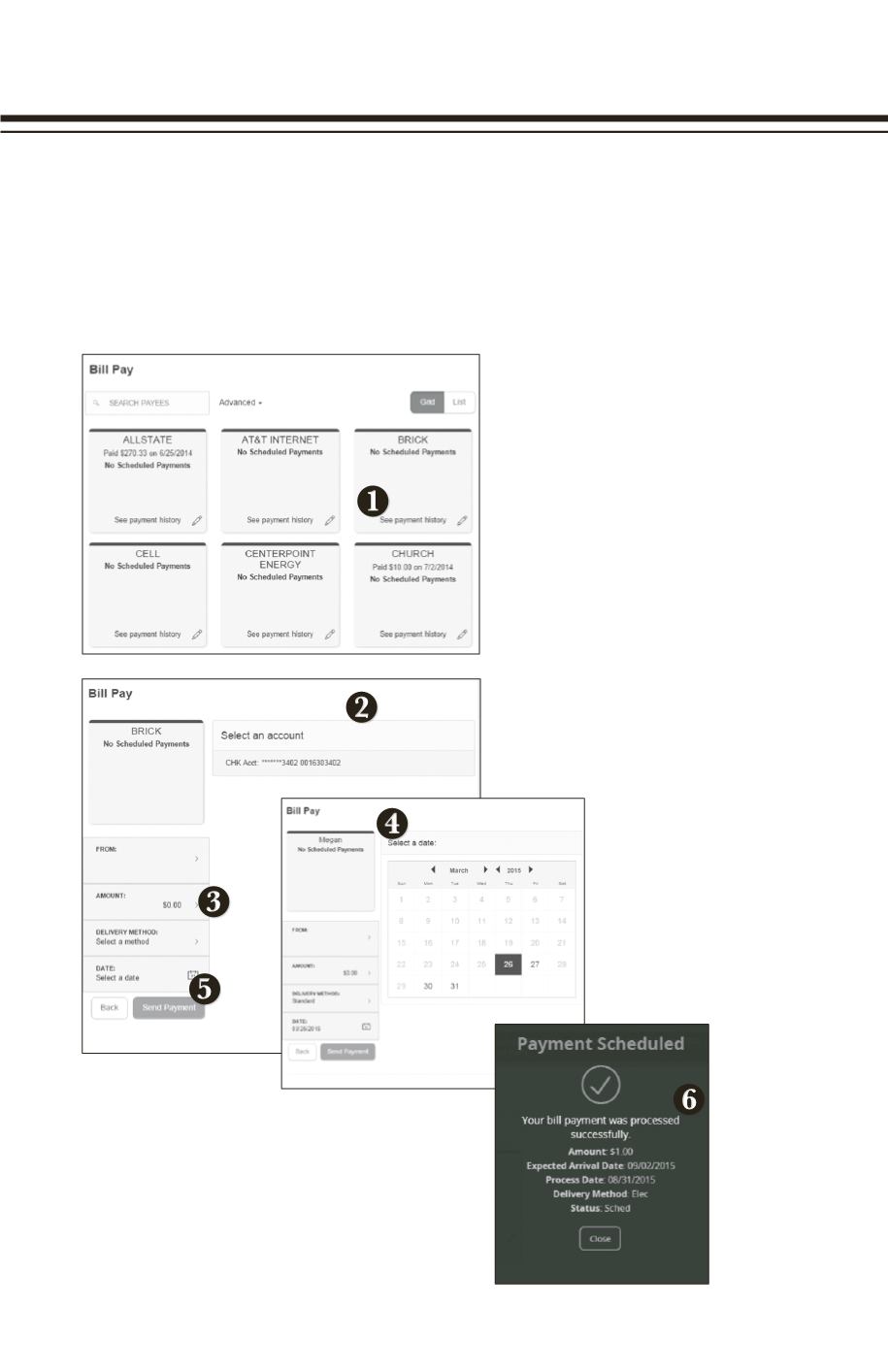 21
Click on the
Bill Pay
tab.
1.
Select the payee that you would
like to pay.
2.
Click the account from which you
would like to send a payment.
3.
Enter the amount of payment
and the delivery method, click
Save
.
4.
Choose the date to complete the
transaction.
5.
After you have verified the
information, click
Send Payment
.
6.
You will get a confirmation
screen that your payment has
been scheduled, click
Close
.
Once you set up your payees, it's easy to pay your bills quickly. When you click on the
Bill Pay tab you will see all of the existing payees you have established so far. To pay a
bill, simply find your payee and fill out the payment information beside the name.
To Make a Payment
Bill Pay
Make a Payment