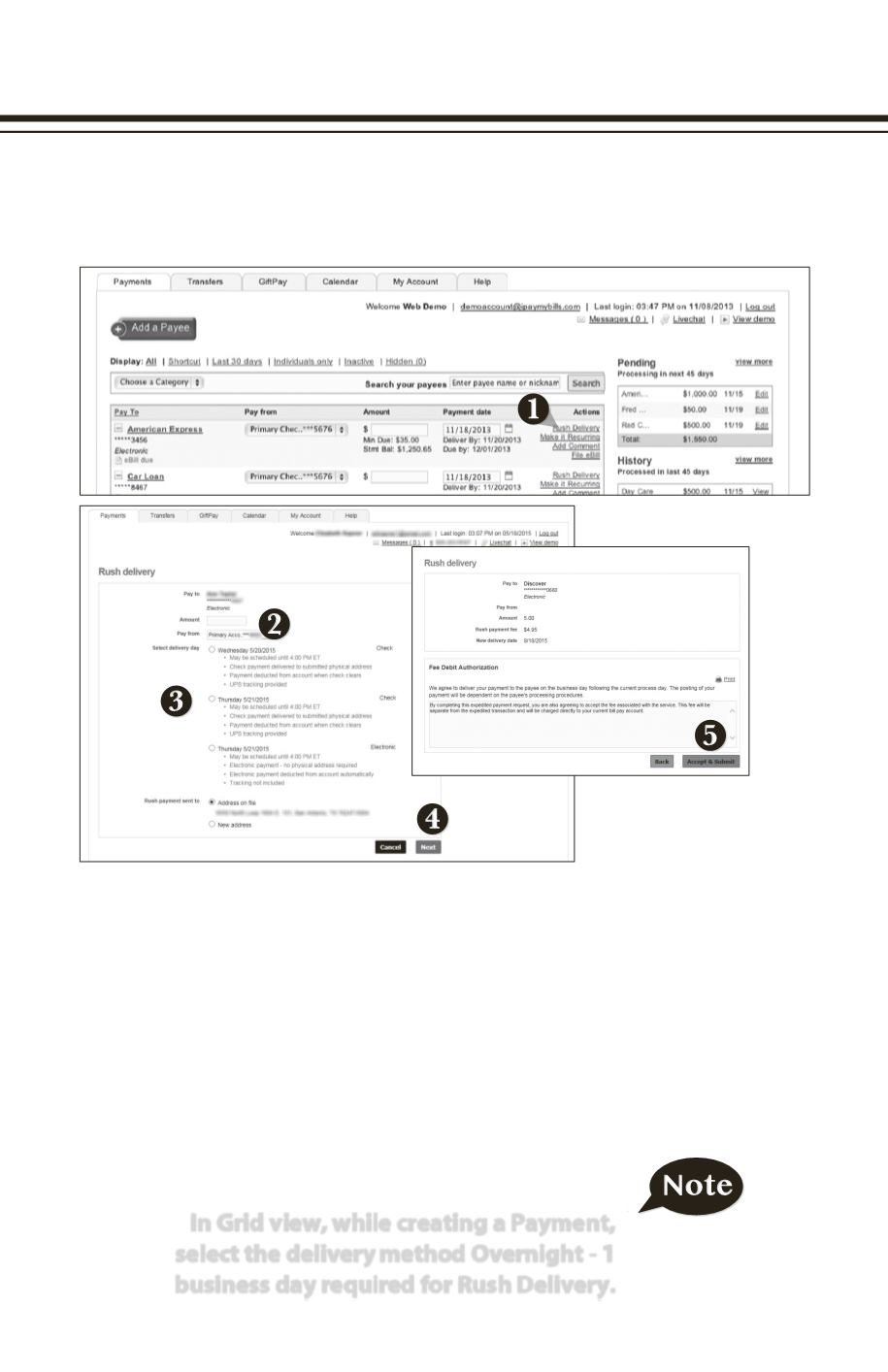 26
Bill Pay
Rush Delivery
From the
Advanced
drop-down option, select
Visit Bill Pay Site
.
1.
To change your delivery of a bill to Rush Delivery, simply click on the link that says
Rush Delivery
.
2.
You will choose the amount to pay and the account to pay from.
3.
Below you will see options for delivery dates with appropriate charges. Select the
necessary date.
4.
Click
Next
.
5.
A payment summary with a Fee Debit Authorization will appear. Click
Accept and
Submit
.
Rush Delivery of your Bill Payment is available.
To Rush Delivery for a Bill Payment:
In Grid view, while creating a Payment,
select the delivery method Overnight - 1
business day required for Rush Delivery.